This beginning of the year (Happy New Year by the way) is a good time to start thinking about what's ahead. So today, let's talk a little bit about the future of this blog.
If you're a regular reader it's not a surprise to you that I don't write here regularly anymore. I'm sure that leaves you frustrated and it does the same to me.
Things need to change, right?
Truth is, that this blog - as it is – is unlikely to become more active and to receive more new content on a regular basis. There are many reasons to that. The main ones are that I don't have enough time to devote to it, and I have to admit that my motivation is not there anymore.
Why is that?
Well, first my offline life got much busier in the recent past and it's not about to become any less busy anytime soon.
This may come as a surprise to some of you, but I have left France again; and more important, I'm not surrounded by Americans anymore (for the first time in 14 years there are no American in my daily life). Why does it matter? Because the large majority of the readership here is American, and it's the Americans with their many questions about France (some fascinating, some stupid) that made me start this blog, and gave me the motivation for it. For some reason other nations don't ask as many questions (either they do their own research or they don't dare to ask, I'm not sure).
My online life is pretty busy too. The thing is that I write other blogs (plural) and that right now, I find them more personally fulfilling and more fun to write than this one.
With that being said, what are our options?
Close the blog?
I guess no one wants that, right?
Continue as it is now?
That could be an option, but I'm afraid that if nothing changes, I'll post less and less, my motivation will keep on going down and this blog will soon become just like one of the many other blogs on the web, that is abandoned. We don't what that either, do we?
Is there a third option?
I'm contemplating a third option, but I'm not too sure yet. Actually it is the very reason for this post; I want to know your opinion about it.
This third option is to progressively move this blog to another one of mine.
The main issue is that I write this other blog under my real name, and I'm not sure I'm ready to reveal my secret identity just yet (I feel like Spider-man writing this sentence).
There are pros to do so.
For starters, it'll be easier to connect with regular readers. It'll be easier to promote this blog. It'll be easier to make it more social.
There are also a lot of cons, maybe more.
The obvious one being that I play a role on this blog. It may come as a surprise to some of you, but I'm not that mean or that much of a jerk in real life (Well, I hope I'm not). And generally speaking, the tone of the other blog is much different. Answering "Ask a Frenchman" questions on my other blog would imply a drastic change in tone. It'll have to be much more informative, and much less sarcastic, less funny and less politically incorrect. I'll have to stop mocking stupid questions, just ignore them. Same will go with lame or boring comments (well, I kinda already do that with comments). I'm not too sure you'd like that.
There is also the issue of privacy, obviously. Yes, I am hiding indeed behind this "Frenchman" persona. I started doing so for clear and specific reasons a few years ago (the oldest readers know that when I first started the blog, I was not that anonymous). Those reasons don't really exist anymore (but they may arise again in the future). However new reasons came to be, and I don't exactly want some people to find out about this blog (it's just a handful of them, but you never know).
There is the stalking issue too. See, I'm a bit sensitive with stalking (I had a pretty bad experience with that in the past and believe me, having someone you think is 6,000 km away knock on your front door when they're not  even supposed to know where you live is something I don't really recommend to anyone to experience) and while I'm not really in danger of being stalked offline these days (knock on wood), online stalking is not that fun either. Why am I worried about that? No, it's not paranoia; I did get some strange e-mails from people whom I felt were a bit too curious about me. Those people will be delighted to know the real me, but I'm not sure I will be.
Another issue, as a friend put it (yes, I asked a few friends about that; some think it's a good idea, some others think it's a terrible one), if I proceed with this change, Ask a Frenchman will lose its soul. It'll be something different, no matter what. Those who like it as it is now may not like the new version, those who already don't like it (I hope they have a life and haven't been sticking around though) won't suddenly start to like it. So, with that change I could simply be killing the goose that lays the golden egg.
It will lose its soul, because the tone will change as previously mentioned, but also because it won't just be a blog about a French guy who answers interesting and stupid questions anymore. It'll be a blog about a few different topics, including that one.
There are also the technical pros and cons:
Moving Ask a Frenchman to my other blog will bring traffic there. It gets much less traffic than this one, and I'm not against bigger numbers over there.
However, I want that move to be progressive, and while I know how to merge two blogs instantly, I don't know how to move one little by little without losing the comments of the posts that I move (if anyone knows, I'm all ears). Not always a big loss, but there are some interesting discussions in some posts that it'd be a shame to lose.
From a SEO (Search Engine Optimization) perspective, I think I got it covered, but if I missed an important point (I don't think I have) that could be very bad for both blogs.
I'm sure I missed some important positive and/or negative points, but I want to post this before we reach 2014, so here it is.
Remember that, as of today, I haven't made any definite decision either way. I'd just like to know your opinion (especially regular and subscribed readers) before doing anything possibly stupid, and in any case, drastic.
Thanks in advance for your feedback.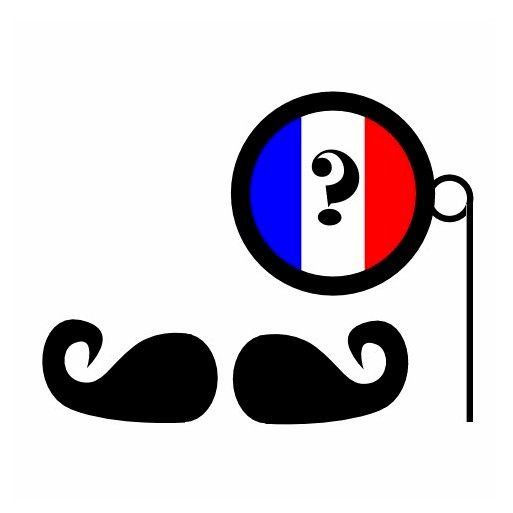 More Questions Answered: